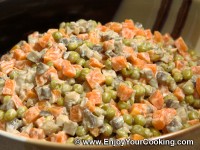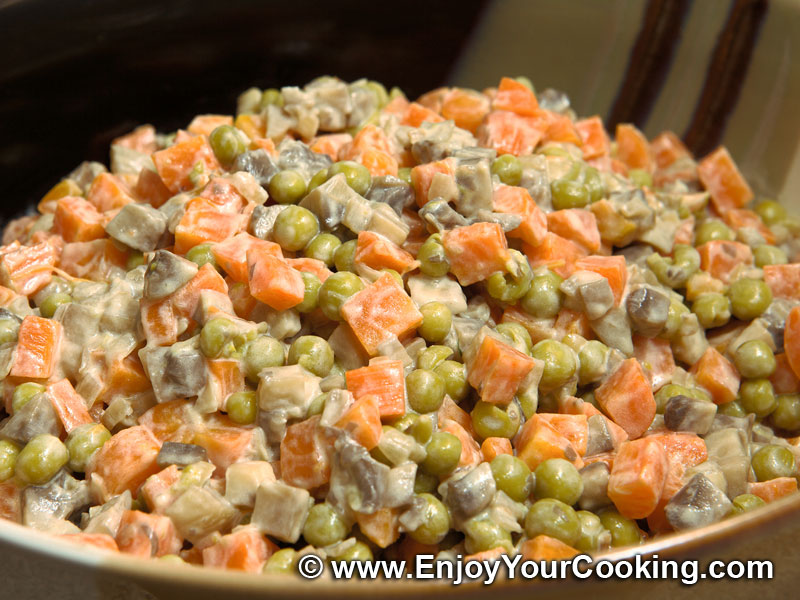 Here comes the first recipe of this blog: step-by-step photo recipe of amazing and nutritious salad with carrots and mushroom sauce.
This salad is a perfect dish itself, there is not meat used to prepare it, just a lot of mushrooms and vegetables, however it can be served as a side dish for any meat, poultry or fish main dish if you like.
Carrots and Stewed Mushrooms Salad tastes good as warm as well as cooled, leftover can be easily stored in fridge. Hope you will like it!
Ingredients:
3 shallots or 1 medium size onion
5-6 carrots (medium size)
7-8 field mushrooms
1 can of sweet peas (15 oz)
2-3 tablespoons of sour cream
1 tablespoons of olive or sunflower oil
Salt by taste
How to make, step-by-step:
Enjoy!