Tag:
bean

(Page 3 of 3)

August 22nd, 2009 in Beef, Main Dishes by Julia Volhina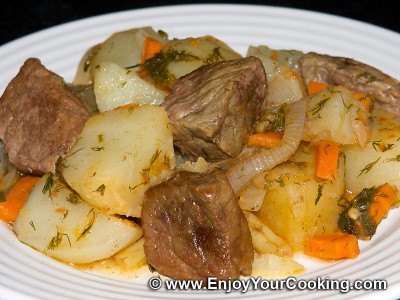 One of the most delicious ways to prepare beef is to stew it with vegetables. Stewed meat shares its juices with vegetables which makes the dish not only nutritious but also very tasty. Stews are a bit time consuming to prepare, but it is totally worth it. Serve stews hot without side dish.
In this post I've prepared beef stew with potato, bean, carrots and tomatoes. Read step-by-step instructions how to prepare Beef Stew with Vegetables with pictures.
May 31st, 2009 in Hot Soups, Soups by Julia Volhina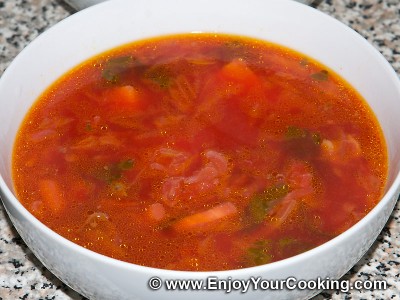 Borscht (borsch, borshch) or beet root soup is very popular in a Eastern and Central Europe countries. Who of you didn't hear about russian or ukrainian borscht?
It is one of 3 common things which usually come to people minds when they are asked about Russia or Ukraine. Well, other 2 would be: good looking girls and vodka, of course.
As you've probably noticed, this blog is about cooking (not about dating or drinking), so I will show you how to make Borscht (Beetroot Soup) in this post, please use Google to find more info on slavic brides or famous russian alcoholic beverages if you feel like this.