Category: Soups (Page 5 of 5)
March 8th, 2009 in Hot Soups, Soups by Julia Volhina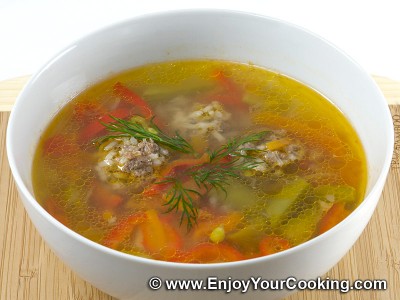 Eating soups is healthy, let's also make it tasty!
Homemade beef broth, a lot of vegetables and meatballs, sounds good for me, what about you?
If you don't want to play with making broth yourself, canned beef or chicken one will work as well, this will also save you some time.
You may dilute it with water since meatballs will contribute to broth as well.
February 7th, 2009 in Hot Soups, Soups by Julia Volhina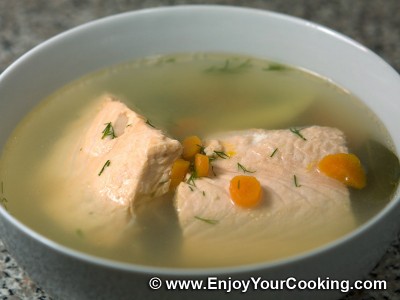 Eating fish at least once a week is one of a rules you follow to stay healthy. At my home we like to eat a russian fish soup, called uha in russian, to keep brain working better.
Uha can be prepared of pretty much any kind fresh fish you can find in your shop. I prefer to make it with atlantinc salmon. Try it?