Category: Soups (Page 2 of 5)
October 5th, 2013 in Hot Soups, Soups by Julia Volhina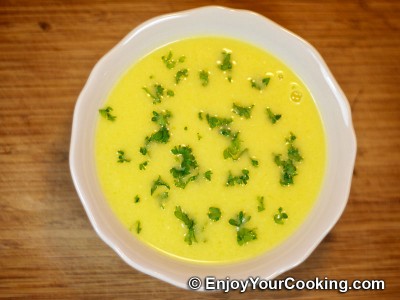 It is a pumpkin harvest time. That said, it is a time for pumpkin vegetable soup-puree: bright in color and rich in nutrients meat-free soup.
You can use canned vegetable broth for this one, or prepare your own from scratch by following these easy step by step instructions like I did. Just remember that canned broths usually are pretty salty, so you may need reduce amount of salt you add to the soup.
Equal amount of sour cream can be substituted for heavy cream if you feel like it.