Tag:
salmon

(Page 2 of 2)

October 30th, 2009 in Fish, Main Dishes by Julia Volhina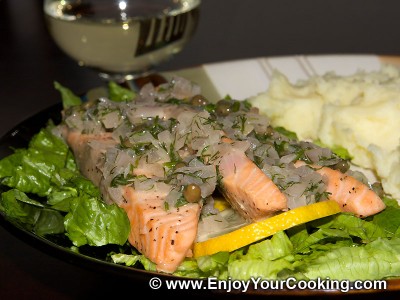 Capers and dill, butter, wine and shallots – those are ingredients of very good sauce for fish. Personally I pick salmon, because it is especially good when boiled or even simmered like in this recipe. However I think it will work with other kind of fish without any problem.
Should I also remind you what fish is an important part of the healthy diet?
Got a romantic dinner coming up and want to surprise your date with something special? I recommend this tender salmon dish, especially if after preparing of it you still have a few sips of Chardonnay left to accompany it with.
March 22nd, 2009 in Fish, Main Dishes by Julia Volhina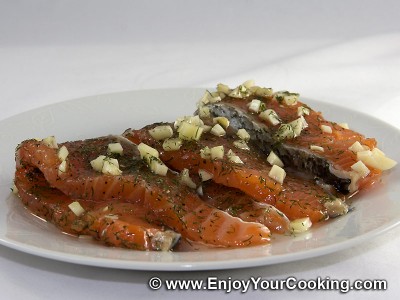 Even though it is called fast salted it still requires at least 12 hours to be ready for eating. So it is good idea to start preparing Fast Salted Salmon an evening before you are planning to put it on the table.
Due to the big amount of oil it is good to be served with simple boiled potatoes and bread.
February 7th, 2009 in Hot Soups, Soups by Julia Volhina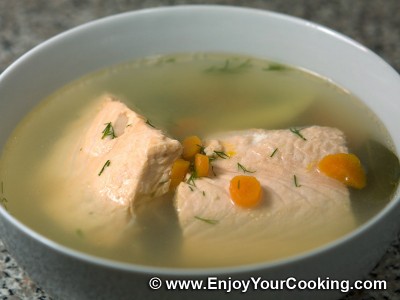 Eating fish at least once a week is one of a rules you follow to stay healthy. At my home we like to eat a russian fish soup, called uha in russian, to keep brain working better.
Uha can be prepared of pretty much any kind fresh fish you can find in your shop. I prefer to make it with atlantinc salmon. Try it?