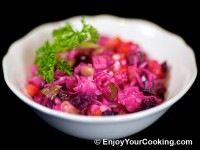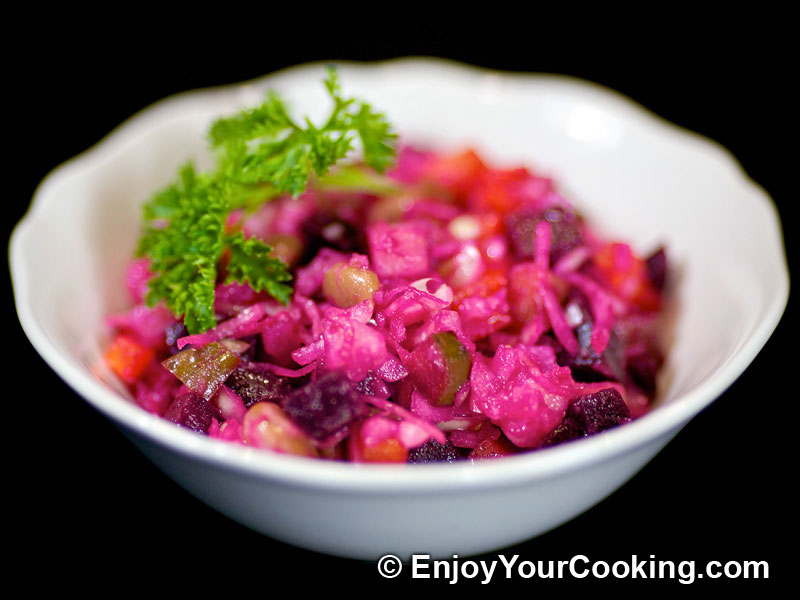 Vinaigrette salad (or salad "vinegret" how it is called in russian) is traditional salad of russian cuisine.
It is made of boiled vegetables (beets, potatoes and carrots), onions, sauerkraut and cucumbers pickled in salt.
Some recipes call for peas instead of boiled beans, some others skip beans all together. But to me real vinegret is the one with beans.
Traditionally this salad is dressed with sunflower oil, but it can be substituted with other oil to your taste.
Ingredients:
1 beet
2 carrots
1-2 potatoes
1 medium onion
10oz sauerkraut
10oz cucumbers pickled in salt
1 can (about 15 oz) boiled beans of your choice
Sunflower oil
Salt to taste
How to prepare, step-by-step:
Enjoy!
4 Responses to "Russian Vinaigrette Salad (Salad Vinegret)"