---
Looking for some other cool recipes for St Patrick's Day Party? I've got some, try here:
green food recipes
.
---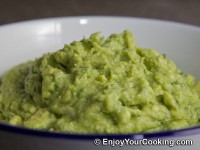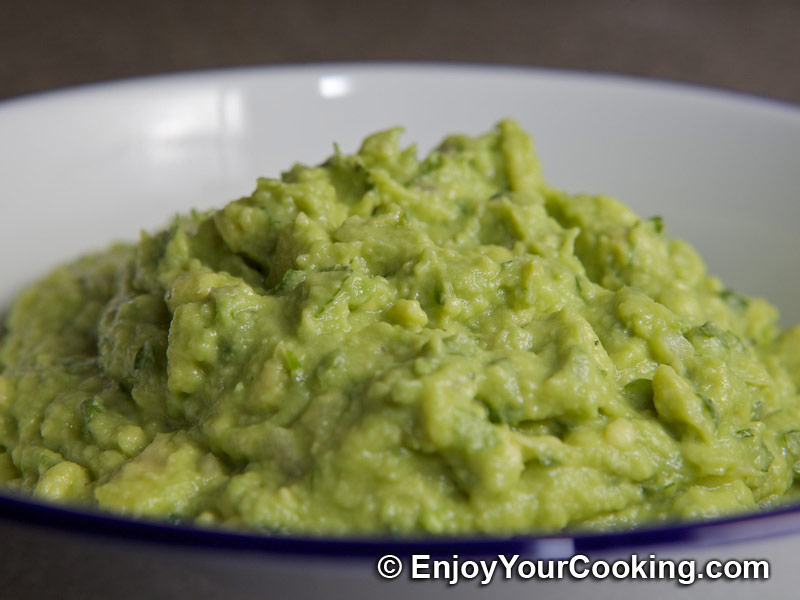 First time I tried this green dip, it was served as a side dish to something very spicy in mexican restaurant, and it didn't impress me. Probably, that was about color: I never seen avocados before and their bright green color seem almost artificial.
Nevertheless, I tried it and since then these unusual and very nutritious fruits are very important part of my diet: amusingly they have more potassium than bananas, have high fiber content and rich on vitamins E, B and K.
This variant of guacamole is a bit spicy. If you want to make it mild: either increase amount of avocados or reduce amount of serrano peppers and onion; adding sour cream can help reduce hotness as well.
Ingredients:
4-5 avocados
1-2 green serrano pepper (or 2 if you like it really spicy)
1 small shallot onion (can be replaced by small red onion)
Fresh cilantro
Juice of about ½ lemon
2-3 tablespoons of olive oil
Ground black pepper
Salt to taste
How to prepare, step-by-step:
Enjoy!
One Response to "Spicy Guacamole Dip"