Tag:
egg yolks

(Page 2 of 2)

March 26th, 2011 in Desserts by Julia Volhina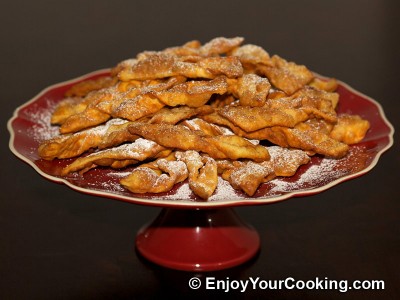 This pastry is very popular in countries of ex-USSR. The shape is what gave them their russian name – "hvorost" – which means "dry wood used to make a fire". Ukrainian name – "khrustyky" – describes texture – which it very crisp.
I had troubles trying to figure out what english name to use for this dish. Even if there is an equivalent of it in cuisine of some english speaking country, I don't know about it.
So, feel free to let me know if you have some ideas in this regard 🙂