Tag:
fish

(Page 3 of 3)

March 8th, 2009 in Tips, Advices & How-to by Julia Volhina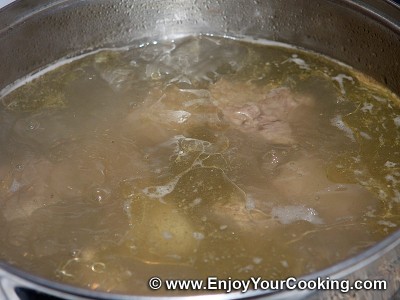 Meat broth (meat bouillon, clear soup) is a base for most of the soups and sauces, it can be added to stews or served as separate dish.
Meat Broth can be prepared with using basically any type of meat: beef, pork, chicken, any kind of fish. Most common recipes are using meat broths made of beef or chicken.
February 15th, 2009 in Fish, Main Dishes by Julia Volhina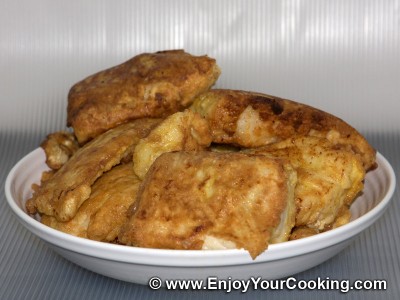 I've prepared the pan fried cod for this photo recipe, but you can cook pretty much fresh fish of any kind in the same way. Just make sure you scale fish before (if it has scales) and cut into portion pieces suitable for frying.
I like to serve fried fish with Potato Puree, but you may find some other side dish for it.
February 7th, 2009 in Hot Soups, Soups by Julia Volhina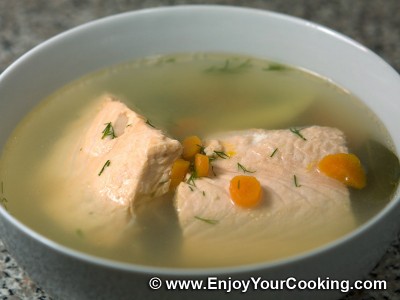 Eating fish at least once a week is one of a rules you follow to stay healthy. At my home we like to eat a russian fish soup, called uha in russian, to keep brain working better.
Uha can be prepared of pretty much any kind fresh fish you can find in your shop. I prefer to make it with atlantinc salmon. Try it?