Tag:
quick

(Page 2 of 2)

June 6th, 2015 in Beef, Main Dishes by Julia Volhina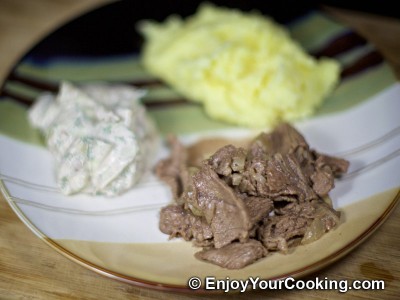 This is amazingly quick recipe for fried beef. Perfect dish for when you have some beef frozen up and you need to throw a dinner together quick and easy.
You don't even need to thaw it all the way, meat will actually be much easier to slice if it is frozen a bit. Just make sure you use sharp knife.
Now, time to cook will depend on the meat cut – the softer meat is the lesser time to cook it will require. Just try from time to time until it is soft enough.
July 20th, 2013 in Appetizers & Snacks by Julia Volhina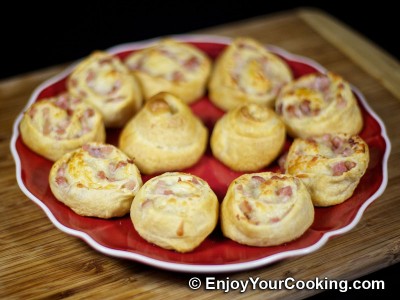 I was short on time this couple of weeks having visitors at home and at work. So I didn't have much time to prepare a recipe in time for today.
It is a bit unusual of me to use "ready-to-use" ingredients in my food, but they save time if you need it to attend to other things.
Crescent dough sold in store makes decent rolls, which are good when you need to cook something to bite fast. So here is one of recipes for these.
I used ham as meat for this recipe, because that is what I had in my fridge. But you can be creative and use cooked bacon, or canadian bacon, or hot dogs, or another sausage, or a combination of these to your taste.
March 31st, 2012 in Salads by Julia Volhina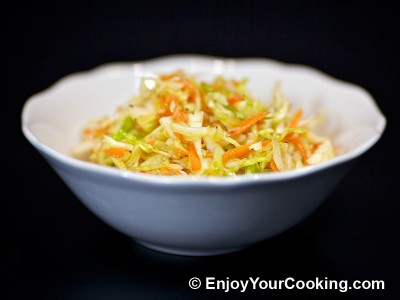 As you probably guessed already, this simple salad consists of two main ingredients: cabbage and carrots, dressed with oil (I take sunflower oil for this one), ground black pepper and celery seeds (both of which are optional), and salt.
It takes about 15 mins to prepare this salad. It can be served as a side dish or an appetizer. It also works good for a snack when you need to make something tasty fast.
Leftovers can be stored in fridge for a few days, salad doesn't lose taste with time.