Tag:
raw

(Page 2 of 2)

March 20th, 2010 in Salads by Julia Volhina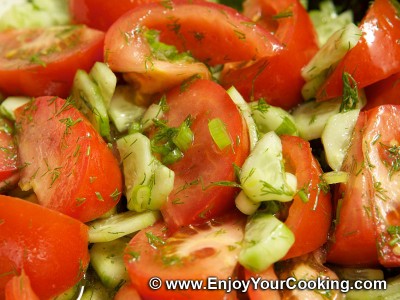 After all those snow emergencies, I've got hungry for some fresh vegetables. Lucky for me there are plenty in the nearby grocery store: despite there is no summer here yet.
So I decided to make simplest salad I know: summer salad with tomatoes and cucumbers, seasoned with chopped fresh dill and green onions, and dressed with oil.
This salad is perfect for any meat or poultry main dish. And even though it is not quite summer yet, I hope you are the same lucky like me and can buy fresh tomatoes and cucumbers right now to enjoy taste of fresh vegetables and replenish your body with some vitamins.
January 25th, 2009 in Salads by Julia Volhina
January 3rd, 2009 in Salads by Julia Volhina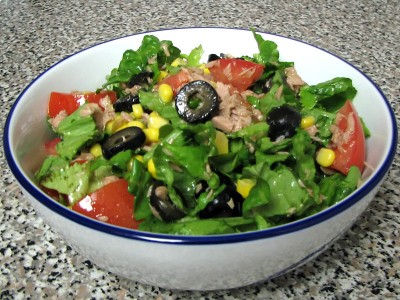 This good, nutritious and light salad with tuna and lettuce is an easy way to watch your weight without feeling hungry all the time.
Tuna is great source of protein and can also provide with omega-3 fatty acids if canned properly, so check the label on the can before choosing it for the salad.
Green tuna salad is pretty easy and fast to do, great choice for lunch or light dinner.