Tag:
egg

(Page 12 of 12)

February 15th, 2009 in Fish, Main Dishes by Julia Volhina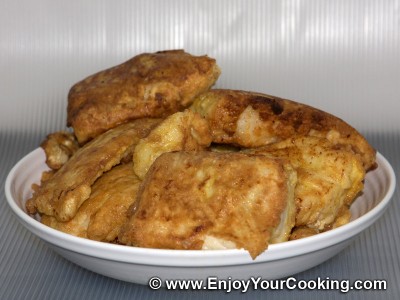 I've prepared the pan fried cod for this photo recipe, but you can cook pretty much fresh fish of any kind in the same way. Just make sure you scale fish before (if it has scales) and cut into portion pieces suitable for frying.
I like to serve fried fish with Potato Puree, but you may find some other side dish for it.
January 4th, 2009 in Sides by Julia Volhina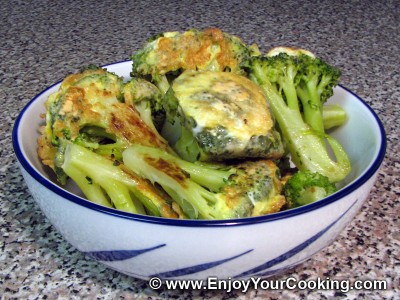 You may want to try frying broccoli in eggs and flour if you find taste of boiled ones not that exciting. It is not much harder to prepare but it has more rich taste.
Amount of eggs and flour will depend on size of broccoli crowns, so numbers I've listed are approximate.
In this recipe plain flour can be replaced with bread crumbs or a mix of bread crumbs and parmesan cheese if you are adventurous.
Serve fried broccoli as a side dish or an appetizer.
December 26th, 2008 in Tips, Advices & How-to by Julia Volhina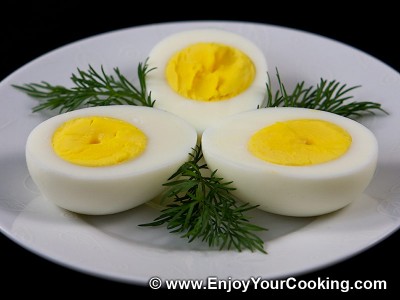 Hard cooked eggs are part of a lot of salad and appetizer recipes. You can also use as sandwich ingredient or each just with salt and mayonnaise. Use this recipe to prepare hard eggs in the right way – without blue ring around yolk.