Tag:
egg

(Page 11 of 12)

November 7th, 2009 in Tips, Advices & How-to by Julia Volhina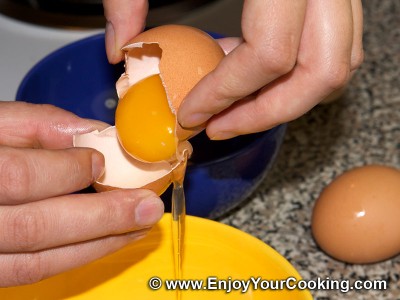 Some deserts, cakes, custards as well as some other dishes require using either egg whites or yolks or even both, but separately. So in order to prepare those you will need to separate egg white from egg yolk.
Of course there are some egg separating tools, but in case you don't have one under your hands or if you just prefer to have some fun bouncing egg yolks, learn How to Separate Eggs into whites and yolks without using any kind of special tools from my step-by-step instructions with photos.