Tag: egg (Page 11 of 12)
September 12th, 2009 in Appetizers & Snacks, Main Dishes, No-meat, Sides by Julia Volhina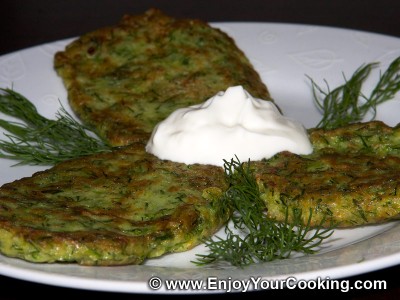 I prepared pancakes from zucchini, but they are also good prepared of any other kind of summer squash or even mix of them.
Soft and tender vegetable pancakes, they are easy and very fast to do. Perfect dish for breakfast or lunch, or for any other "hunger feeding" quick food break.
Odds are your kids will love them (even though they consist of pure vegetables)!