Tag:
apple

(Page 3 of 3)

January 2nd, 2010 in Beverages, Non-alcoholic by Julia Volhina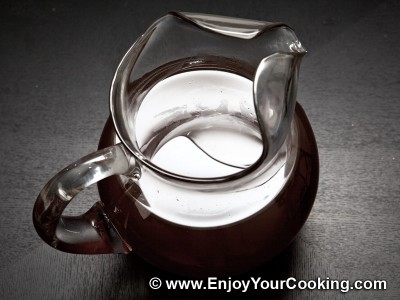 Uzvar is a kompot made from dried fruits: mainly apples, pears and prunes, however various recipes include raisins, dried sour cherries and even dried apricots.
Even though this drink is traditionally served to Christmas Eve dinner in some countries of West Europe (e.g. Ukraine, Russia, Poland, Lithuania), I really can't find a reason why it can't be a great better choice to drink before all those sugary-artificially prepared sodas people consume so much those days.
Uzvar, or as it also called in ex-USSR countries – Kompot made from Dried Fruits, is very refreshing, tasty and easy to do. I highly recommend this drink to everybody, prepare it for your kids – they will love it!