Tag:
soft food

(Page 4 of 4)

May 16th, 2009 in Main Dishes, No-meat by Julia Volhina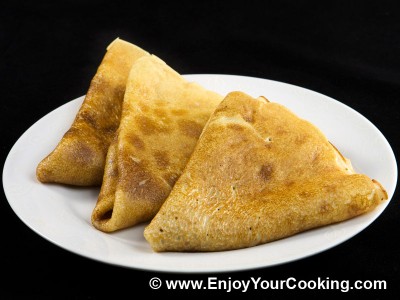 Crêpes (crepes, thin pancakes, blintz, bliny, mlynchyky) can be served with various dips and plain fillings (fresh fruits, sour cream, honey, jam, sugar, etc) or be staffed with more complex fillings like mushroom & cheese sauce, meat and rice, eggs and green onions stuffing, etc.
But in any case you will need to prepare crêpes first and that requires agility and some kind of training. Read how I prepare them in the step-by-step guide.