Tag:
soft food

(Page 2 of 4)

December 31st, 2011 in Hot Soups, Soups by Julia Volhina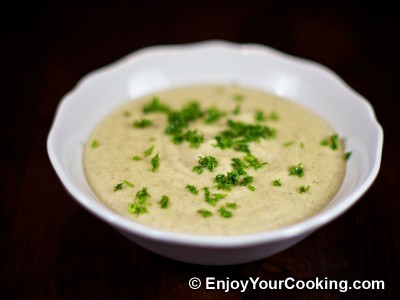 If you are looking for easy to cook recipe for soft pureed soup with vegetables, mushrooms and cream this is it.
Boil vegetables, add fried onions and mushrooms and blend it all together with heavy cream. By the way, using hand blender makes cooking of this soup much easier.
If you want soup-puree to be more liquid, keep water left from boiling vegetables and add it to the soup at the end to receive desired thickness.