Tag:
soft food

(Page 3 of 4)

December 26th, 2009 in Desserts by Julia Volhina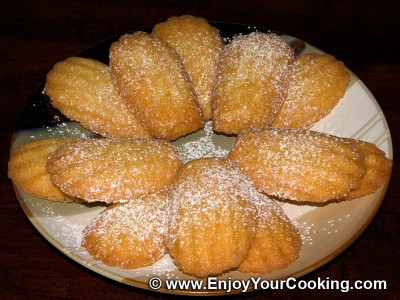 It is easy to fell in love with those little butter cakes the first time you try them: it is exactly what happened to me :), I had to find the recipe. And then I've got hooked: every time I have extra 30 mins and a mood for baking – I am preparing madeleines.
Apart of eggs, butter, flour and a few other ingredients you will also need madeleine baking pan (madeleine molds) to prepare those french sponge cakes. Internet says they exist in two sizes: bigger and smaller.
I've spend quite some time before I finally found bigger ones in Williams-Sonoma, I was also lucky they appeared to be nonstick ones. By the way if you cook in small size molds – reduce cooking time to about 6 mins.
With ingredients described in this recipe will get you about 24 madeleines, enough for 2 baking forms with molds of bigger size. If you want more just double or triple the amounts.