Tag:
how-to

(Page 2 of 4)

February 22nd, 2014 in Tips, Advices & How-to by Julia Volhina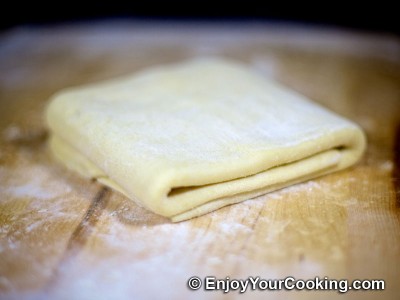 Real puff pastry dough is taking a lot of time to make from scratch, most of the times it is easier to just buy it instead. Another alternative could be to try this easier and much faster variant.
Disclaimer first: this dough will probably not be a best choice for some fancy croissants or so, but it will work great for layered cakes, pies, sugar cookies, and such.
Either butter or margarine will work for this recipe, I used margarine. Make sure you don't let ingredients and dough itself warm up, if you need to pause while making the dough, put it to the fridge to cool down.
Prepared dough can be used right away, or can be frozen for later use, make sure to use freezer bag.