Tag:
radish

(Page 1 of 1)

June 2nd, 2018 in Salads by Julia Volhina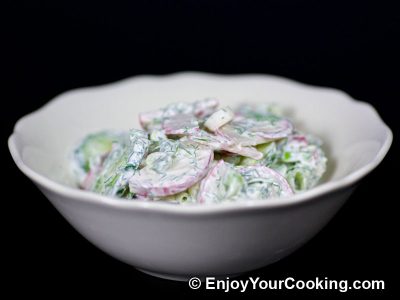 Featuring today a recipe for pretty simple limited ingredient spring salad with radishes and cucumber.
It requires up to 15 mins to prepare. Even less if you use mandeline instead of a knife.
This salad will be a good complement for a steak or some meat and vegetable entree.
If sour cream you use is thick, you can mix it with the lemon juice first before dressing the salad, that will make mixing of salad easier.