Tag:
squash

(Page 2 of 2)

September 15th, 2012 in Main Dishes, No-meat, Sides by Julia Volhina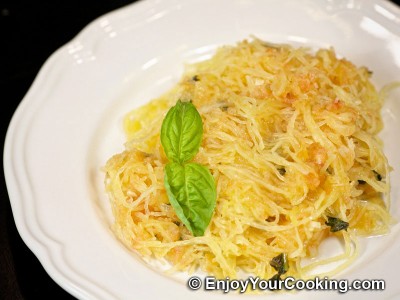 Cooking spaghetti squash was yet another food-related discovery for me since we arrived to US.
What makes it interesting is spaghetti-like strands of pulp which can be scooped out with a fork after squash is cooked.
That gives so much room for creativity 🙂 . My first attempt was an easy choice: roast spaghetti squash and mix its pulp with simple tomato and basil sauce.
I hope you will like it.