Category:
Hot Soups

(Page 2 of 4)

March 29th, 2014 in Hot Soups, Soups by Julia Volhina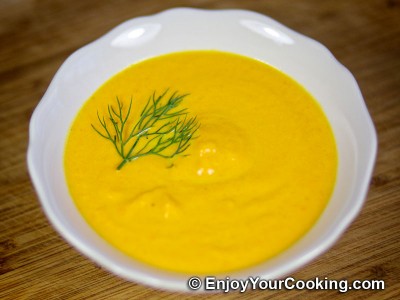 So I discovered carrots and ginger combination while working on last week recipe. And I decided to take it one step further: today with carrots and ginger soup-puree.
It is spicy, unusual and absolutely delicious. To my surprise even my better half liked it (and he is not too thrilled with either carrots or ginger).
You can use cup blender instead of hand one, if blender cup isn't big enough to hold whole pot, just work in batches. But I must say hand blender is much easier to use here.