Category:
Pork

(Page 3 of 4)

June 30th, 2012 in Beef, Main Dishes, Pork by Julia Volhina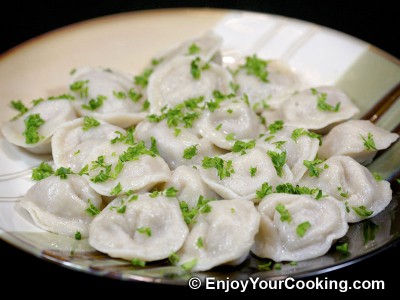 Pelmeni (russian meat dumplings) is one of the dishes which take a lot of time to make.
However once done, you can freeze them up for future use, which is perfect for times when you are short on time and need to get something fast to eat.
And just a hint, it goes faster if you are not assembling them alone.
You can use already ground meat, or grind meat yourself and if you choose to do so – grind onions together with meat.