Tag: cream (Page 3 of 4)
December 22nd, 2012 in Desserts by Julia Volhina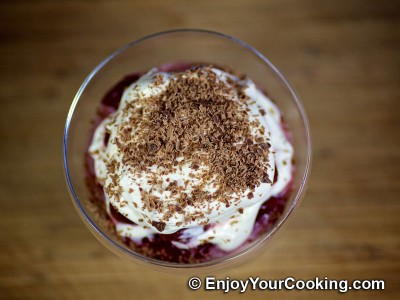 This is easy to make and tasty sour cherry dessert recipe. However I must warn you: because of alcohol content it isn't suitable for children.
Either pitted sour cherry will work for this recipe whatever they are fresh, frozen or canned; of course, fresh ones will taste the best, but they are hard to come by, so I used canned ones from the local European store.
You can beat cream yourself or use some N2O charged cream whipper
: just add cooled cream, confectioner's sugar and liqueur to whipper and mix before pulling in the charger.