Tag: no meat (Page 13 of 13)
January 20th, 2009 in Sides by Julia Volhina
January 4th, 2009 in Sides by Julia Volhina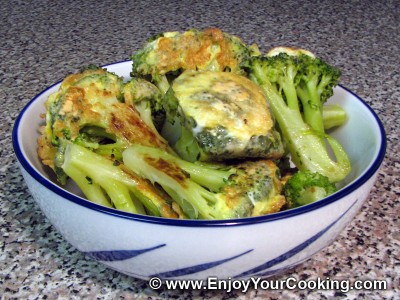 You may want to try frying broccoli in eggs and flour if you find taste of boiled ones not that exciting. It is not much harder to prepare but it has more rich taste.
Amount of eggs and flour will depend on size of broccoli crowns, so numbers I've listed are approximate.
In this recipe plain flour can be replaced with bread crumbs or a mix of bread crumbs and parmesan cheese if you are adventurous.
Serve fried broccoli as a side dish or an appetizer.
December 26th, 2008 in Salads by Julia Volhina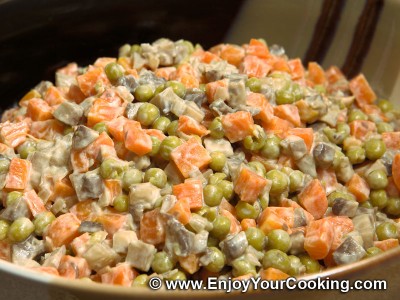 Here comes the first recipe of this blog: step-by-step photo recipe of amazing and nutritious salad with carrots and mushroom sauce.
This salad is a perfect dish itself, there is not meat used to prepare it, just a lot of mushrooms and vegetables, however it can be served as a side dish for any meat, poultry or fish main dish if you like.
Carrots and Stewed Mushrooms Salad tastes good as warm as well as cooled, leftover can be easily stored in fridge. Hope you will like it!