Tag:
romantic

(Page 8 of 8)

May 1st, 2010 in Beef, Main Dishes by Julia Volhina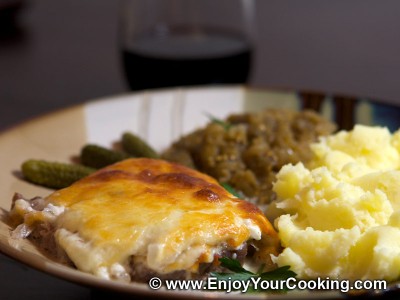 That is probably one of my favorite dinner recipes: slices of beef roast under mayonnaise, shredded mozzarella and onions, and it is very easy to cook.
You can make steps 1-7 some time in advance, then put meat into the fridge and continue later; just get meat to the preheated oven about 1 hour before you are going to serve it. That comes extremely handy when you need to get a lot of other things taken care of right before the dinner.
Some dry red wine is a nice addition to this dish, especially if the dinner is going to get romantic.