Category:
No-meat

(Page 8 of 9)

February 27th, 2010 in Main Dishes, No-meat by Julia Volhina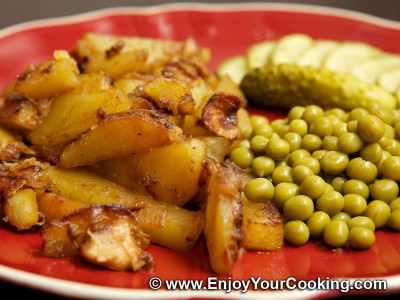 Potatoes fried with porcini mushrooms is one of the most delicious lenten recipes. It is also very-very russian. I believe russians eat that kind of food for centuries 🙂
This main dish contains no meat, however mushrooms perfectly substitute meat in both – taste and nutrients – they contain vitamins, minerals and dietary fibre while are low on fat and easily absorbed carbohydrates.
All of that make potato fried with mushrooms and onions perfect main dish for Lent. Needles to say what any combination of potatoes with mushrooms can't taste bad, so I really hope you will enjoy this dish just like I do.