Category:
No-meat

(Page 7 of 9)

November 27th, 2010 in No-meat, Sides by Julia Volhina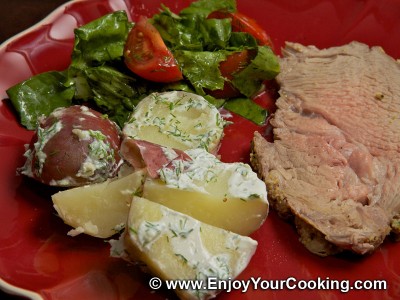 There is no easiest way to cook potato than boiling. You get tasty and nutritious dish fast and with literally no hassle: just clean it, put to the cooking pot, bring to boil and wait.
Young potato boiled skin on tastes especially good when dressed with several spoons of sour cream, seasoned with chopped dill and minced garlic.
If you don't have young small potatoes, use red skin ones, or any others. Clean potatoes before boiling, for young potatoes washing will be enough, old potato may need to be peeled.