Category:
No-meat

(Page 2 of 9)

April 8th, 2017 in Eggs, Main Dishes, No-meat by Julia Volhina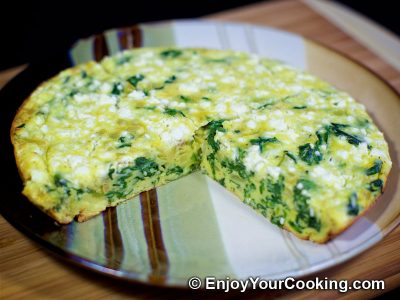 It is green and delicious, it is spinach quiche.
Great recipe for weekend breakfast or brunch, when you want to eat something tasty without spending too much time and effort preparing it.
If you prefer quiches baked in crust, it will work too, just bake the crust, pour mixture in and cook according to directions below.
These ingredients will fit in 9-10 inch pan. Depending on how hungry you are, it will feed from 2 to 4 people.