Tag: salad (Page 2 of 9)
February 27th, 2016 in Salads by Julia Volhina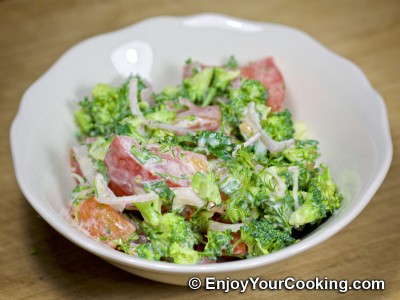 This is easy and refreshing tasting salad of few ingredients: all you need is fresh broccoli crown, few tomatoes, onion and some greens.
It is important to use broccoli crown as it is normally more soft and less chewy than more mature pieces.
Raw broccoli and tomato salad pairs well with meat or poultry courses.