Category:
Sides

(Page 6 of 7)

April 9th, 2011 in Sides by Julia Volhina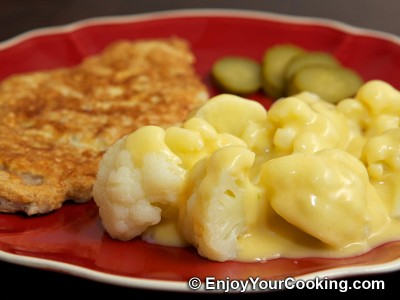 Adding a sauce will make almost any food more interesting, that is why sauces were invented after all, and they are good not only with meats. Vegetables may use some sauce help as well.
So here it goes: cook boiled (yes simply like this!) cauliflower and pour white sauce over it – you will get delicious dish, not a boring vegetables.
I came by this simple recipe while looking though old cook book released probably even before I was born (ironical enough its title translated from russian is "Modern homemade cuisine") and I liked it. I think, you will find some more recipes adopted from this book later in this blog.