Category:
Sides

(Page 2 of 7)

January 14th, 2017 in Sides by Julia Volhina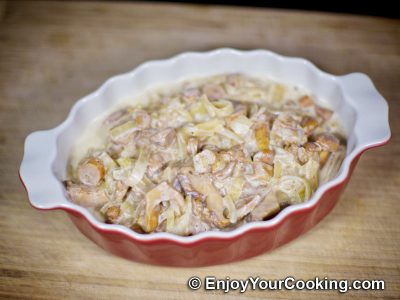 Chanterelles cooked with sour cream and onions are perfect side for any potato dish: boiled, baked, fried, you name it; they can also be great topper for a steak.
And of course mushrooms work great with grains, so boiled rice, or barley, or buckwheat will taste great with these as well.
Chanterelles are seasonal and can be quite expensive, but if you are as lucky as I am you may find some reasonable priced ones at some point in Costco.
Use good original sour cream without any additives if you can for best taste. And make sure you soak chanterelles and wash them well off any dirt and dust before cooking.