Category:
Sides

(Page 7 of 7)

November 28th, 2009 in Appetizers & Snacks, Sides by Julia Volhina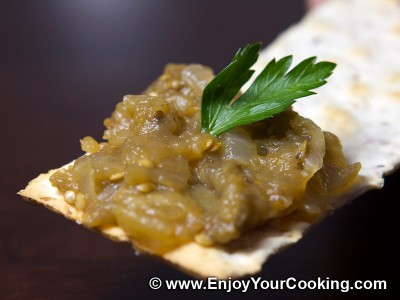 Here is an eggplant paste recipe how my grandma used to do it: all full of vegetable goodness, and I love its taste (still a bit hard to get it taste exactly the way how grandma's is but I am working on it).
Baked eggplant paste makes a perfect side dish for meat or vegetable entrees, as well as it can be a great appetizer – just pour a bit on a whole wheat cracker, or spread it over a piece of bread and get a healthy snack.
Prepared eggplant paste can be stored in a fridge for several days and it tastes good cooled.