Tag: beef (Page 2 of 4)
August 17th, 2013 in Beef, Main Dishes, Pork by Julia Volhina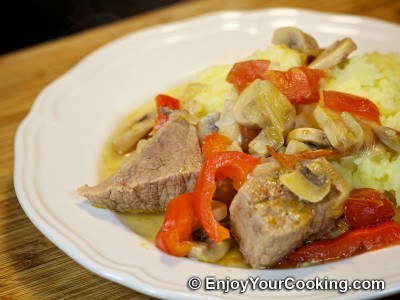 Meat stewed with mushrooms and vegetables in beer. It works good for dinner, left overs can be reheated for lunch. Boiled potato side dishes will go good with such meat.
I used beef for this recipe, but it will work good with either pork or beef. Tomato paste or canned tomatoes can be used instead of fresh tomatoes.
Amount of beer to use for this recipe will depend on the size of the pot you use, it should be enough to cover meat completely while cooking.