Tag:
beef

(Page 4 of 5)

January 23rd, 2010 in Beef, Main Dishes by Julia Volhina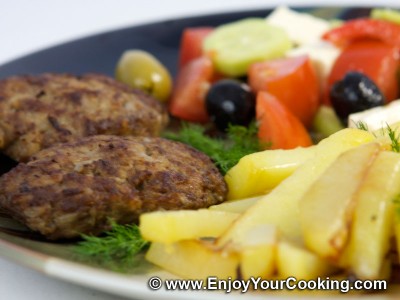 This it a traditional russian recipe for minced meat cutlets which includes meat, white bread soaked in milk and a lot of onions. Some people prepare those cutlets from beef only, some add a bit of pork or pork fat in them. I prefer just beef.
You may grind or mince meat yourself or buy a ground one and simply add finely chopped or grated onions: whatever you prefer. Either way I am sure it will taste delicious!
I've served those cutlets with fried potatoes and greek salad, just in case you were curious.