Category:
Fish

(Page 3 of 3)

April 14th, 2012 in Fish, Main Dishes by Julia Volhina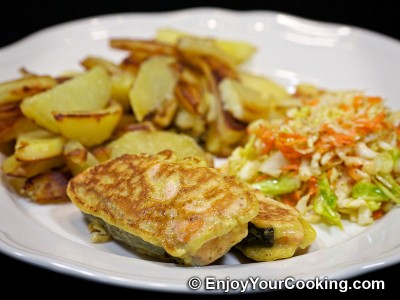 Salmon fried this way turns out juicy. All you need is salmon, eggs and flour to make batter. Amount of flour may vary – just add flour until batter gets desired thickness.
Fried battered salmon is a good choice for lunch or dinner; tastes good with potato as a side dish: fried or boiled.
Serve fried salmon as soon as it is cooked – it tastes better straight from the frying pan.