Category:
Fish

(Page 2 of 3)

December 28th, 2013 in Fish, Main Dishes by Julia Volhina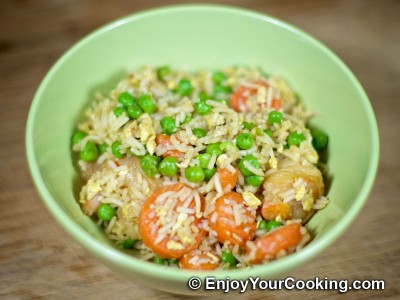 One more recipe for fried rice, this time with shrimps.
As any fried rice, it is pretty easy and fast to cook, especially if you use frozen vegetables, just don't forget to unfreeze them as well as shrimps in advance before cooking.
Most of the salt for this recipe comes from soy sauce, only eggs need a bit of additional salting.