Tag: cheese (Page 6 of 7)
August 25th, 2012 in Chicken, Main Dishes by Julia Volhina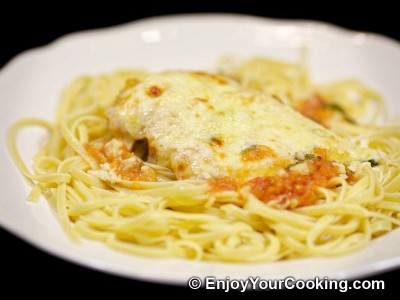 Chicken fried in breadcrumbs and parmesan breading, baked with tomato basil sauce is a perfect dish for the romantic dinner with mediterranean hints in taste.
You can use canned tomatoes instead of fresh to save some time and possible money, but I believe sauce prepared with fresh tomatoes tastes a way better.
Breadcrumbs are also easy to make at home by drying and then crumbling in blender couple of slices of italian bread.