Tag:
flour

(Page 3 of 8)

December 29th, 2012 in Main Dishes, Turkey by Julia Volhina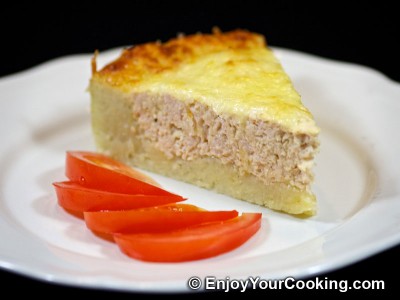 It took me a bit of time to master this recipe: somehow I was either getting too much potatoes (honestly I have to get myself a cooking scale for Christmass) or potatoes I used were too juicy, so it was hard to get meat stuffing in the middle of the pie without sinking it into the batter.
Apparently this issue was easy to fix with draining redundant potato and onion juices using colander (ofc getting the right amount of potatoes helped a bit too).
Using of springform pan is convenient for this recipe however, if you don't have one, any other baking pan of similar size will work fine.