Tag:
kid food

(Page 3 of 4)

February 20th, 2010 in Sides by Julia Volhina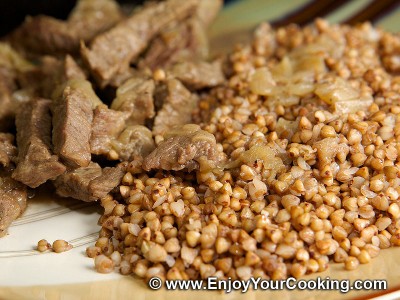 I think buckwheat grain is one of the most nutritious and healthy foods one can ever eat: it is very rich on iron, zink, other minerals and vitamins which makes it perfect food for kids and women during pregnancy.
It is also low on carbohydrates comparing to other grains (and for those which it does have body needs long time to digest);for me that makes boiled buckwheat (straight or with a bit of milk) perfect food for days when I want to eat a bit less and exercise a bit more: it makes you feel full longer without eating too much.
Boiled buckwheat is a perfect side for any kind of beef dishes: I personally prefer to serve it with beef stroganoff or minced beef cutlets; however it can be served as a stand alone dish. Boiled buckwheat grain with milk is very popular breakfast food for children and adults in countries of East Europe.