Tag:
lemon juice

(Page 3 of 3)

June 8th, 2013 in Sides by Julia Volhina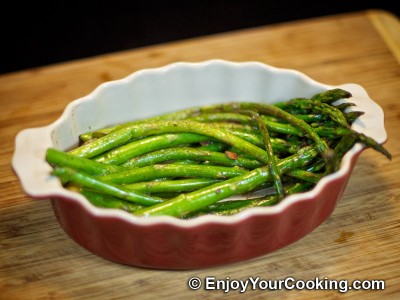 Asparagus is one of foods I never ate before I came to US, and it seems pretty popular here as a healthy food, probably pretty packed with fiber everybody talks about so much here.
And this is easy way to cook it, you just need to make sure to not overheat butter and garlic.
Younger the asparagus spears require less time to cook. Make sure to cut off hard ends from the bottom all the way till soft part.