Tag:
carrot

(Page 8 of 8)

February 22nd, 2009 in Salads by Julia Volhina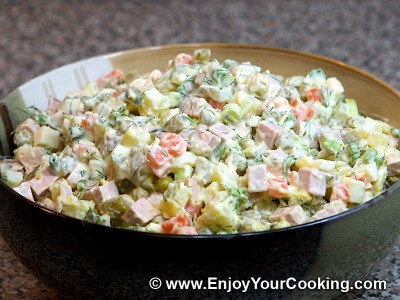 Usually people outside of former-USSR call it Russian Salad, however its original name is Salad Olivier.
This salad was and maybe still is the most traditional dish for the home New Year celebration for Russian people, and some other family holidays also. Hope you will like it too.
Different cooks may use slightly different ingredients in the salad, and the taste will vary because of this.
This recipe describes Salad Olivier how it us being prepared in my family.