Tag:
garlic

(Page 11 of 11)

October 3rd, 2009 in Chicken, Main Dishes by Julia Volhina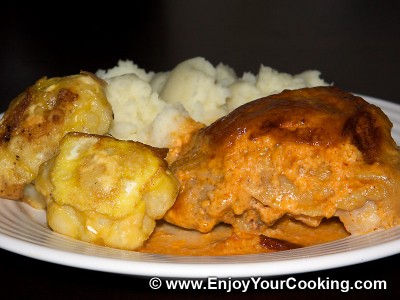 It is chicken time! And I think, one of the easiest ways to prepare various parts of chicken (or even chicken in a whole!) is to bake them with some spices.
Baked Spicy Chicken dish is great for the dinner: its cooking doesn't require much of attention, which gives you time to take care of other important things :). However you will need to start cooking it in advance to let chicken soak in the sauce.
So let's mix up some spices, garlic, mayonnaise, pour it over the chicken and bake it all together.