Category:
Appetizers & Snacks

(Page 2 of 5)

April 11th, 2015 in Appetizers & Snacks, Fish, Main Dishes by Julia Volhina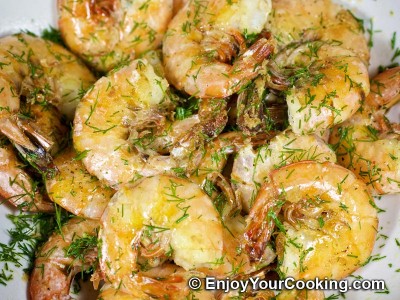 Simple recipe to fry shrimps. I cooked shrimps in shell, but cleaned ones will work for this recipe as well.
Make sure you don't overcook shrimps (turn them over as soon as meat becomes white), or meat will turn hard and shrimps will be hard to clean.
You can also use garlic oil instead of cooking garlic with oil, if you have it on hand.