Tag:
cutlet

(Page 2 of 2)

August 3rd, 2013 in Chicken, Main Dishes by Julia Volhina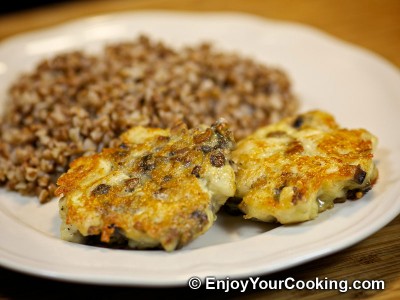 One of visitors of forum I am often read shared this recipe, and I had to try it: it seems both easy to do and very unusual.
And turned out great: chicken meat pieces, mixed with mushroom pieces and cheese, tasty, juicy, melty and just great!
I tried two kinds of side dish with chicken and mushroom cutlets: boiled potatoes and boiled buckwheat, and I liked it. I think fresh veggies salad will be a good addition.