Tag:
fresh cheese

(Page 2 of 3)

September 29th, 2012 in Chicken, Main Dishes by Julia Volhina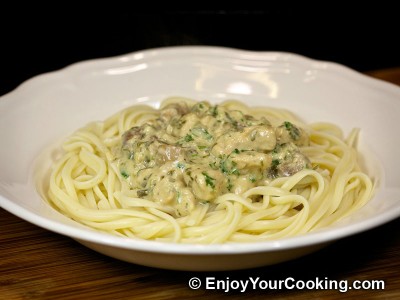 Creamy chicken and mushroom sauce with feta cheese and parsley will work for any kind of pasta.
Don't forget that different kinds of pasta require different time for cooking: check instructions on pasta package and adjust steps accordingly so both sauce and pasta are ready approximately in the same time.
By the way, white champignons can substitute for brown cremini mushrooms in this recipe.