Tag: poultry (Page 4 of 6)
June 1st, 2013 in Chicken, Main Dishes by Julia Volhina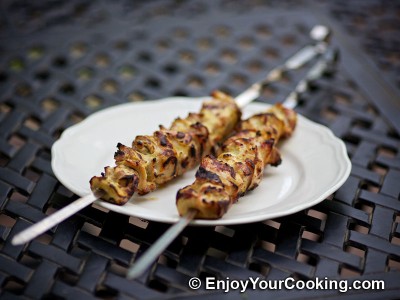 It is BBQ season again. And these curry chicken kebabs are good fit for one of these.
Chicken meat turns out very tender and juicy, especially if you use boneless chicken thighs (but breasts will do too).
If you don't want to bother with grill (even though it is pretty fun), you can roast skewers in the oven over the baking pan.