Tag:
romantic

(Page 3 of 8)

June 6th, 2015 in Beef, Main Dishes by Julia Volhina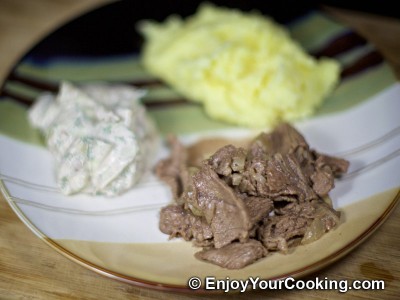 This is amazingly quick recipe for fried beef. Perfect dish for when you have some beef frozen up and you need to throw a dinner together quick and easy.
You don't even need to thaw it all the way, meat will actually be much easier to slice if it is frozen a bit. Just make sure you use sharp knife.
Now, time to cook will depend on the meat cut – the softer meat is the lesser time to cook it will require. Just try from time to time until it is soft enough.