Recent Posts: Page 12 of 55
October 10th, 2014 in Main Dishes, Pork by Julia Volhina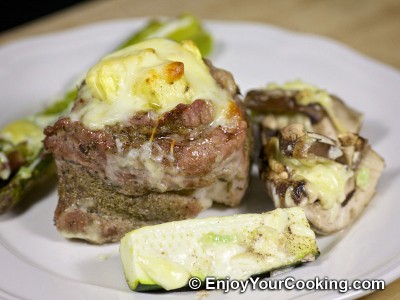 Pork tastes great with pineapple. These pork pockets rubbed with mix of spices and stuffed with pineapple chunks are perfect fit for romantic or celebration dinner.
Other cuts of pork can be cooked like this, but tenderloin works the best due to shape and tenderness.
I used fresh pineapples, but canned ones may work good too.