Tag:
cabbage

(Page 2 of 4)

February 2nd, 2013 in Main Dishes, No-meat, Sides by Julia Volhina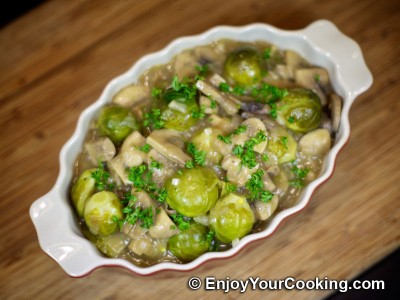 Brussels sprouts cooked in mushroom and onion sauce can be served as a dish on its own, or as a side dish for a meat main course.
You can use fresh or frozen brussels sprouts for this recipe, frozen ones don't require thawing, but may need a bit less time for cooking.
Vary amount of water (or broth) and flour while cooking to reach desired thickness of the sauce (more flour and less water will make it for thicker sauce).