Tag:
chicken

(Page 2 of 9)

May 7th, 2016 in Chicken, Main Dishes by Julia Volhina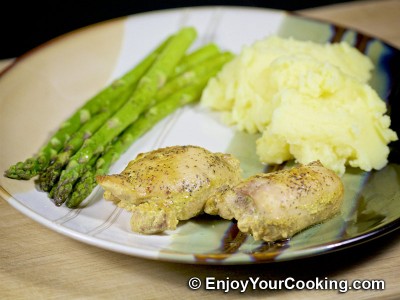 Chicken thighs baked in mustard and soy sauce is one of these recipes to use when you need to cook something delicious while spending minimum effort on it.
All you need to do is to whip a sauce together, cover chicken with it and stick it into the oven – cooking doesn't get any easier than this.
Chicken thighs are juicy and easy to cook without much risk of over drying the meat, so this recipe produces very tender and juicy chicken meat with a hint of spices from curry and mustard.